Thanks to Diane Hafner Redding for this 1955 8th grade graduation program.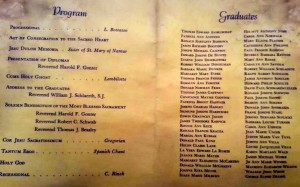 Thanks also to Diane for this shot of the Class of 1955, taken around 1950.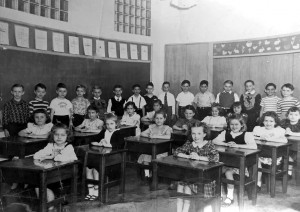 This photo was from the cover of the Holy Name News.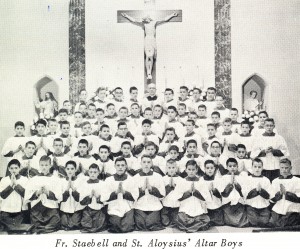 1/11/15: "I graduated from St. Als in 1957. I have found a few classmates on Facebook and I am hoping to find more of them." Terri Metz (Theresa Berger). This picture is from approximately 1952. Terri is front left in the picture.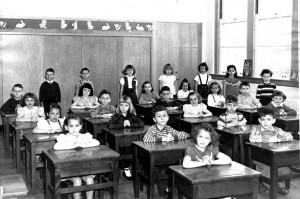 10th Anniversary Proclamation 1950
Our thanks to Joseph Bieron for this great photo of the very first ever graduating class from St. Aloysius: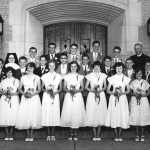 Father Walter Gonter was the founding pastor of St. Aloysius.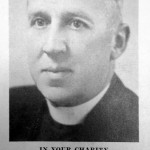 Our thanks to Sharon Troy Centanne, for these documents.
ST. ALOYSIUS SCHOOL CHILDREN IN THE 1950'S
ST. ALOYSIUS SPORTS TEAMS IN THE 1950'S
Note from Sharon: